Starling Bank Review: Can You Trust Your Money There?
What is Starling Bank?
We're in the 21st century. However, banking as an institution hasn't changed much over the years. Starling Bank's main aim is to bring banking into the future and modernise what we expect of a bank. We've seen many challenger banks enter the fold in recent years, so it will be interesting to see how Starling matches up to the competitors.
Starling officially became a licensed bank in 2016, and revealed the UK's first mobile-only current account in 2017.
Founded by Anne Boden, arguably a juggernaught of the banking industry, having worked alongside big brands such as Lloyds and Allied Irish Bank. In addition, was a key factor in creating the UK's CHAPS payment system.
There are no Starling Bank branches, which seems a bit strange to say. However, how often do you go into a branch these days? For me, the only time I visit is to cash a cheque (and that doesn't happen often). However, many banks these days offer the ability to cash a cheque via an app on your mobile phone, so even that isn't neccessary.
There is however 24/7 support via your mobile app with Starling. Say what you will, but you can't get that level of support via your local bank branch. From personal experience, they aren't much use even when they are there to help.
Starling is definitely attempting to revolutionise the banking scene, and overturn the norms of old-school banking.
So, let's get to it. Should you make the jump from your conventional bank account to a Starling Bank account?
This is a bank account – but not as you know it. It's personal, joint, euro and business banking that's mobile and built for the way we live now. With Starling's banking app, you'll get instant notifications when you spend or get paid, insights that reveal your spending habits, the ability to deposit cheques directly from your mobile, 24/7 support and an application that only takes minutes. Your money is covered up to £85,000 by the Financial Services Compensation Scheme.
Features of Starling Bank
Starling is proud of the fact that they are no-frills. You get exactly what you need in their services and nothing more. They don't advertise any of these non-sense services and addons which you'll never use. Saying that, what are the key features of a Starling Bank Account?
Instant Spending Push Notifications – receive instant notifications through your mobile app when spending occurs
Categorisation – Your transactions will automatically be sorted into categories
Savings – You can set goals in the app when it comes to saving
Spending Restrictions – Disable chip & pin, or contactless to add protection
Card Freezing – Freeze your card in the Starling app with ease
Split Payments – settle up payments with your friends with a simple 'settle up' function
Nearby Payments – send payments to nearby Starling Customers
Rounded spending – a feature of Revolut too. Round up to the nearest pound, keeping the difference in a savings account
Free cash withdrawals abroad
No transaction fees
Mortgage integration
International money transfers – a low 0.4% transaction fee (or flat £5.50) which is far cheaper than some mainstream banks
Personal Accounts
No need to set up an appointment in your local bank branch in order to set up an account with Starling. Simply download the app on your smartphone, and follow the instructions.
There are some specific requirements to setting up a Starling account. You must be ages 16, and be a UK resident to get a Personal Starling bank account (or joint account). You will need to provide photo ID, such as a drivers license or password in order to back this up.
Starling claims that their sign-up process should only take five minutes – which in this day and age is quite a long process for most online/mobile applications. However, still significantly faster than the conventional manner of visiting a bank branch.
For those of you in the 16-17 year old bracket, there is a specific account type for you which is dedicated to helping you manage your money.
Once you successfully set up your account, you will receive a MasterCard Debit Card (Contactless enabled). Once this is set up, you can use it to perform all your expected tasks. This includes setting up standing orders, sending and receiving payments, direct debits, and so on. This CAN also be linked with Apple Pay or Google Pay if needs be.
There are some limitations in place on your Starling Account. You can only make up to six withdrawals per day, with a maximum total withdrawal of £300. I know this may be a key factor for some people as to whether or not they want to use Starling. The limit on deposits into your account is set at £20,000 – and this can be completed nationwide at a Post Office branch. Unfortunately we're not at the stage of depositing cash through your mobile! haha.
As with a standard bank account, there are options to set up an overdraft function. This can be turned on or off depending on your requirements. The fee charged on your overdraft depends on your credit score, and ranges from 15% equivalent annual rate, up to 35%. You can set your maximum overdraft limit within the app, but you're only charged on the amount of the overdraft that you use.
The benefit of having everything running through an app is that you're constantly connected to the account. You'll know straight away if someone is using your card without your permission, and you'll easily be able to freeze the account. You can quickly see all of your latest transactions and balances within your hand. All communication with your contacts at the bank can be accessed via the app as well. Everything you need is conveniently and neatly in one place.
In addition to the usual functions you would expect, there is also additional statistics and breakdowns you can access to gain some insights on your spending habits. This will allow you to improve your budgeting, and gain an understanding of exactly what you're spending your money on. You might be surprised where your money goes!
As with a normal bank account, you will earn interest on your balance. This used to be quite a good rate provided by Starling, however, from May 18th 2020, Starling Bank will be reducing their interest rate to 0.05% for all balances up to £85,000
Business Accounts
There isn't a huge difference between the Starling Business Account & Personal Account, if I'm completely honest. The application process is slightly longer (Starling estimates 10 minutes). However, as we've already discussed, this is a significant amount of saved time in comparison to a conventional visit to the bank.
As is the case with the Personal Account, you start the process by downloading the app to your mobile phone, and enter the essential details about yourself, and then your business details. This process will require ID documents as expected, and a credit check. It is also possible that further queries for information will come from Starling in certain circumstances.
The Business Account, like the Personal Account, is completely free to use. However, this is only for small businesses of fewer than 10 employees, and less than £1.7m annual turnover. 
Free banking is still given to larger businesses for a short period of time – however, there is no clear distinction online as to the pricing required for larger businesses. I suspect that this is quoted on a case-by-case basis due to the lack of information provided online.
The services provided with the business account aren't significantly different to those of the personal accounts, but it also has some additional features. For example, Starling will seamlessly work alongside accountancy software such as Xero.
Cash can be deposited at Post Offices across the country like with the personal account. Anything above a £1,000 deposit is charged at 0.3% though, which can be a pretty significant balance if regularly depositing cash. I would discuss this directly with Starling and see if you can get a better rate if your business requires regular cash deposits.
For more information on a Starling Business account, click here.
Starling Bank Loans
Starling does offer a personal bank loan service, however, it isn't going to be as signficant as what your conventional bank can offer you.
Personal loans are limited to a maximum amount of £5,000 – So you won't be buying a house with a Starling Mortgage any time soon.
The amount you can borrow is also directly tied to your overdraft balance. So, the more you're currently utilising your Overdraft balance, the less you can take out as a personal loan with Starling.
There are two types of loans provided by Starling: "Spread the Cost" & "Apply beforehand". The apply beforehand method is similar to your typical bank loan. You decide you need, say… £3,000 – Then you send out your application to Starling, receive the cash, and spend it on your requirement.
The Spread the Cost method in essence is similar to when you finance a purchase. So, you've decided you want that shiny new £3,000 TV – You apply for "Spread the Cost" and Starling will pay for the item, and you repay Starling in monthly payments.
The rates provided by Starling aren't exactly cheap, and you can often find better rates for financing items these days. It is always worth looking for 0% finance deals on an expensive item you wish to purchase. Starling rates range from 11% to 14.5%. They claim this boils down to the fact that they are more transparent with their loans, and the rate you see is what you get. However, I'd still argue that I've found better rates.
Costs of Setting Up a Starling Bank Account
The actual usage of a Starling Bank Account is completely free, including the benefits it comes with. However, it is the small aspects which you will see charges cropping up. Exchange rates on international payments or withdrawals will incur a cost, for example.
The main costs apply to the loans and borrowing from Starling Bank. However, if you have no intention of utilising their overdraft offering, or taking out a loan, then you should be on the road to a completely fee-less experience with Starling.
A business account will experience fees when withdrawing or depositing cash from a Post Office as well. In addition to the fact that if you require a Euro bank account, they will charge you the grand price of…£2 per month.
Overall, Starling is a very expense-less offering. However, do you really expect anything less? I would be pretty shocked if a bank account which requires no physical branches to cost more than my local conventional bank. If anything, I think Starling should theoretically be cheaper due to less overhead costs.
Safety & Security
 Starling is a fully regulated bank, and therefore your cash is protected up to the amount of £85,000 (£170,000 for joint accounts). They have to adhere to strict rulings on protection of your money as well as fair treatment acts for their customers. They are fully regulated by the Financial Conduct Authority (FCA), and therefore you can have some high degree of confidence on the safety of banking with Starling.
If Starling were not to meet your expectations, because they are regulated by the FCA, you can report them to the financial Ombudsman addressing any issues you may have had, and they will investigate.
In terms of data security, Starling has to be up there with the best due to the heavy reliance on mobile phone technology to house their whole platform. They use an advanced data encryption option, which means that all of your personal data should be fully protected, and is stored securely.
Final Thoughts on Starling Bank
Starling Bank has brought forward an offering which is definitely at the front of the pack when it comes to 21st century banking, which allows a full immersive connection with your bank via the phone in your pocket. 
I do think their lending is currently lacking. Unfortunately, that will mostly stem from the fact that Starling is still tiny when compared to the big banks worldwide. This means they cannot take advantage of economies of scale, and simply have less cash to be lending. This may improve over time if Starling is used more, or spreads globally.
I do think that their approach is innovative, and I look forward to seeing how they continue to innovate. They definitely need to continue to ride the curve of improvement into the future if they're going to remain a market leader in this field.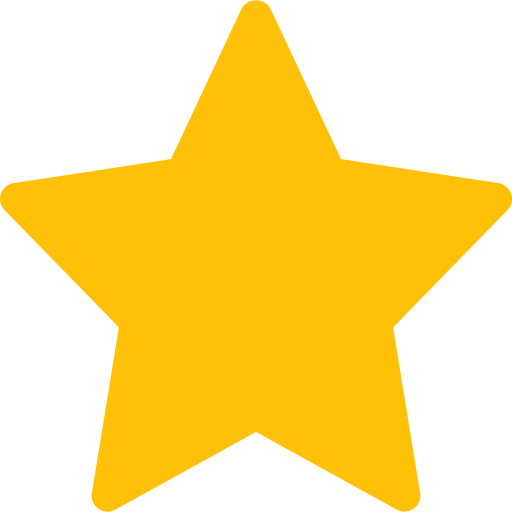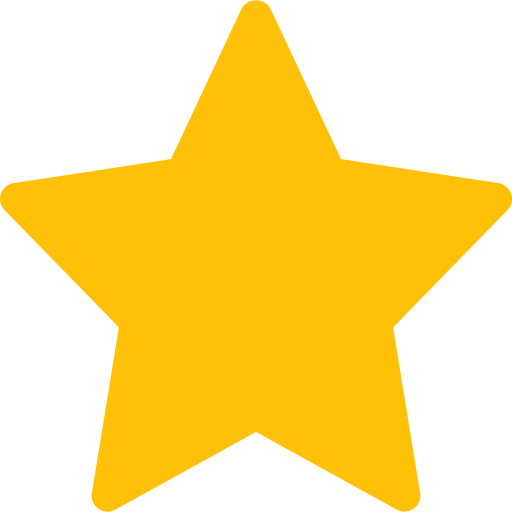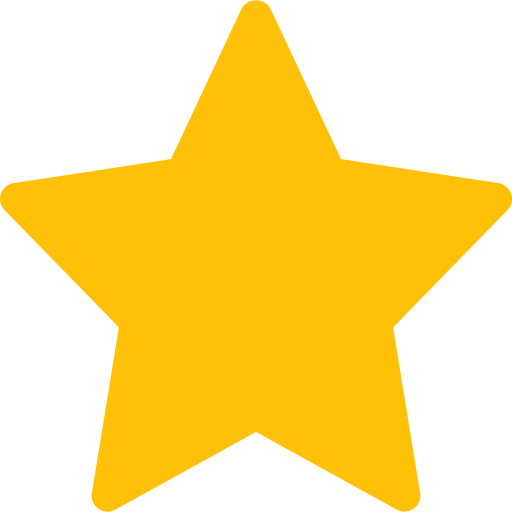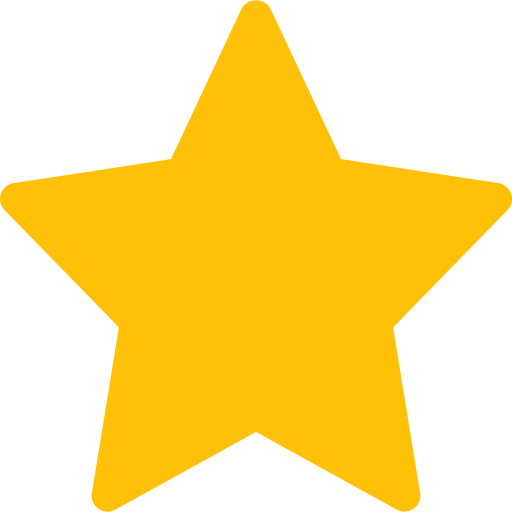 Your content goes here. Edit or remove this text inline or in the module Content settings. You can also style every aspect of this content in the module Design settings and even apply custom CSS to this text in the module Advanced settings.
There is some fear in the world of Accounting that as employees we may become obsolete in the future as automation and artificial intelligence becomes more of a significant tool in the workplace. I wrote a post which you can view here, which discusses the reasons that...