OhMyDosh Review: Should You Sign Up To This UK Cashback Site?
What is OhMyDosh?
OhMyDosh.co.uk is a relatively new platform which acts as a cashback and rewards site. This idea has been around for a pretty long time, but this one started in February 2018. Despite being relatively new, they've managed to rack up over 4,000 reviews on TrustPilot with a overall ratings leaning towards 77% five star ratingsm and an overall score of 4.7 out of 5.
They also managed to win an award at the 2019 MoneyFacts Consumer Awards for Cashback Site of the year. These seem like pretty big achievements for such a new company. However, does it all seem a little too good to be true? In this review, I'm going to turn OhMyDosh inside out, and find out whether it is legit, and whether it is worth you spending your valuable time signing up to it.
This is a type of website which has always been shrouded with doubt about whether or not it is a scam. The majority of them are not, however, it is always good to see an additional legitimate contender enter the marketplace in order to improve the reputation overall.
Two of OhMyDosh's main competitors are Quidco and TopCashback. They've sat at the top of the pile for quite a while without too much competition, unless OhMyDosh showed up. In fact, the lack of competition was so significant that a proposed Merger of the two companies was abandoned due to interference from the competition watchdog.
The introduction of a new top competitor is only likely to improve the rates received by users like you and I.
Thoroughly enjoying OhMyDosh! I must admit at first I was a bit sceptical but the website layout and fun approach made me carry on. Proceeded with quite a few offers and am really enjoying the interaction and great deals. I've just cashed out to paypal and everything went smoothly. If you've got a bit of spare time I would recommend you sign up plus the extra bit of pocket money certainly comes in handy – TrustPilot Reviewer
How Does OhMyDosh Work?
It works similarly to other competitors such as TopCashback, Quidco and Swagbucks. The core fundamentals of their business model is they work by passing affiliate commissions from advertisers back to you, the user.
It is a pretty straightforward model which has been used for years.
To put it into a simple format:
Sign Up
Select an Offer
Participate in the offer (eg – sign up to a trial, purchase a product etc)
Receive a credit to your account
 Once you have completed this, your offer will go through a pending status in order for the advertiser to complete some checks, to make sure everything has been completed within their parameters. This usually takes between 24 and 72 hours. 
Once they are happy, your cashback status will change to payable, and you can receive your money.
The average time, according to the OhMyDosh website between completing an activity and receiving cash is 30 days. This compares pretty closely to their competitors in TopCashback and Quidco.
On top of the above, you must also make a minimum of £10 before you can cash out. You can check your balance within your account, and receive your cash any time once you have passed that threshold.
You can actually take a look at some of the offers provided before you sign up by clicking on the "Take a Look" button on their homepage:

This will then take you to a page which will show you an example of a lot of the offers provided through the system:
These offers will obviously regularly change, however, there are some great offers always available. For example, signing up to a 30 day free trial with Amazon Prime Video in order to earn £3!
OhMyDosh Categories
There are lots of categories on offer, which can make the platform a little complicated to get your head round at first, however, let me try and break them all down for you with a brief explanation.
Hot Offers
This is OhMyDosh's way of categorising their favourite offers of the moment. Theoretically, these should be the most popular offers, however, I imagine their algorithm shows you what they want you to see under this category.
New Offers
Does what it says on the tin. These are all of the latest offers provided – Not always the best, but you're likely to find offers you haven't yet completed here.
Lightning Payouts
As you can see from my screenshot above, the lightning payouts are advertised quite prominently on the website. These are marketed as the offers which are going to pay out quickly (usually within 3 days). So, in my opinion, these are the ones you should be focussing on if you really want to get a few quid together quickly. 
It is quite common on these types of websites, such as Quidco and TopCashback to have really slow payouts. You could even expect to wait beyond 30 days sometimes. Therefore, it is quite a good additional category to the website to have specifically "quick pay out" options to choose from.
No Spend
These are going to be the offers which don't require any payment from your side. Unfortunately these offers aren't always free. You may get money back for signing up to something you would have normally signed up for anyway. However, anything under this section doesn't require you to get your bank card out.
Gambling
Everything within this category is going to be based around "rolling the dice" – ie…gamling
So, there may be some offers on betting, some on 'spinning a wheel' etc. There are some offers here that will require you to use your bank card and deposit an amount into your account in order to sign up. Pay close attention to the wording, as no all of this category is free.
Surveys
If you like filling out monotenous surveys, this is going to be the section for you. Personally, I get very bored very quickly, but others do not mind. There is some good cashback to be had via filling out surveys though.
Trials
If you see the screenshot above, you will note the Amazon Prime Video 30 day trial that it mentions. This would come under the trial section. Again, make sure you read the small print, as some sign ups will require you to use your card, while others are indeed completely free trials in order to complete the offer.
Entertainment
This includes offers for cinemas, TV passes etc. Basically, anything related to entertainment will come under this category. If you're a movie buff, I would highly recommend checking out what offers are available within OhMyDosh before you pay for any memberships. For example, there are Cineworld offers available where you can get your money back.
Utilities
This includes mobile phones contract offers, insurance and energy deals etc. You get the idea…
If you're coming to the end of a contract with a utility provider, then it might be a good idea to see if your provider is on this list in order to get some cashback, or perhaps another provider may attract your attention.
In order to get the most out of OhMyDosh you really have to look at it logically from your personal usage. There isn't much point in just spamming all the free offers only.
Insurance & Finance
Similar to the above Utilities offers – mostly just insurance policy offers that you can take up. There are a few ISA offers as well, if you fancy participating in some investing.
Shopping
Mostly just cashback offers here when you spend a certain amount on your spending. I would compare the offers here 
Competitions
The offers here are quite limited. The long and short of it is you can potentially get a small cash pay out for entering into a competition. However, the amount is usually no more than £1.25
and finally, Great Deals
These aren't offers for cashback, they're just deals that OhMyDosh feel as though you may be interested in. I imagine this is just an extra source of income for them, and vendors will be paying them for their "great deals" to be shown here.
OhMyDosh Sign-Up Process
Firstly, you will receive a welcome 'bonus' of 50p to get you started when you sign up to OhMyDosh, which is nice of them.
When I signed up, I was also asked to participate in a quick survey which didn't take much longer than 30 seconds. This also gave me a small payout. So, within my first minute signed up to the website, I had earned £1! I then confirmed my email, and made another 50p. Obviously all of these initial tasks are just incentives to get hooked on the website, but it gives you an idea of how easy it is to make a few extra pounds here and there.
It isn't going to make you a millionaire, but you could easily pay for a takeaway dinner here and there with the pay outs you get from this website. That has a knock on effect over a one year period.
How Good Are The OhMyDosh Offers?
After I signed up, I decided to have a good look around at the offers available, and look into the detail of the small print, as quite often the case is that an offer may seem really good, but isn't as good as it seems.
My focus was on the no spend section. If you stick to this section, you can't really go wrong in my opinion.
The other sections I think depend on your personal situation. For example, if you shop in Aldi every week, and spend £100 per week. There might be an offer to get £10 cashback when you spend that £100. This would obviously be hugely beneficial for some, but not others.
So, take a look at all of the offers, and see which ones relate to products or services which you currently use, or are potentially looking to use in the future.
The trick here is to also compare OhMyDosh to competitors such as Quidco, Topcashback and Swagbucks. You will often find that all of these websites have the exact same offers, but at slightly different rates. Therefore, you will want to sign up for all of them in my opinion, and complete the offer which provides the best return at the time, although I do admit that this can make the whole process a bit tedious.
How Do You Get Paid with OhMyDosh?
As I've mentioned before, the minimum payout for OhMyDosh is £10 – so firstly, before you even think about getting paid, you need to build your account balance up to above £10.
They currently offer PayPal or bank transfer as options to cash your money out. Once requested, it can take 3 to 5 days for the cash to actually hit your account.
Compared to their competitors, the minimum cashout of Quidco is only £1, and TopCashback's threshold is only 1p! So, I do think they lack slightly compared to them in this regard.
Is OhMyDosh Legit? or a Scam?
In short, OhMyDosh is legit, and not a scam. They do pay you cash, but sometimes a little delayed, and their offers do really work. They wouldn't be winning awards in national platforms if this was not the case. In fact, they gained a huge amount of credibility when they won that award.
On top of the above, their rating on TrustPilot speaks for itself. Any company which is actively scamming people would not be able to uphold such a high score on TrustPilot, even if they were trying to counteract them with fake reviews.
I've now had the opportunity to use OhMyDosh myself for a period of time, and I can safely say that they are a completely legitimate business, and really does compete with the main competitors within the industry. As with these competitors, this isn't a way to replace your job and make thousands online, but it really can help prop up the back account at the end of the month when things are looking a little bit tight.
Essentially, OhMyDosh sits alongside Swagbucks and Quidco as the leaders of this marketplace, and it is good to have some competitions in this area.
OhMyDosh Support
There's plenty of availability for frequently asked questions to be answered on their website, with a Helpdesk section which should answer most of your questions. However, there is also a live chat option which I really like too. To me, it feels pretty essential for a business to have a live chat option on their website these days.
If you don't wish to use the live chat, or it is not available for whatever reason, you can also submit a ticket (email) which I found to be answered within 24 hours.
OhMyDosh.co.uk Pros & Cons
Pros
Good offers to get some strong cashback options

Clear information provided about offers – not much 'small print'

Lighting payouts are a welcome addition so no longer waiting for 30 days for a payout

Live chat support

Increased competition in the marketplace should see better rates for users

Sign up bonuses
Cons
Less offers available than competitors

Rates aren't always as good as competitors

High minimum cashout rate

A few offers aren't worth completing, as they cost more money than you will get back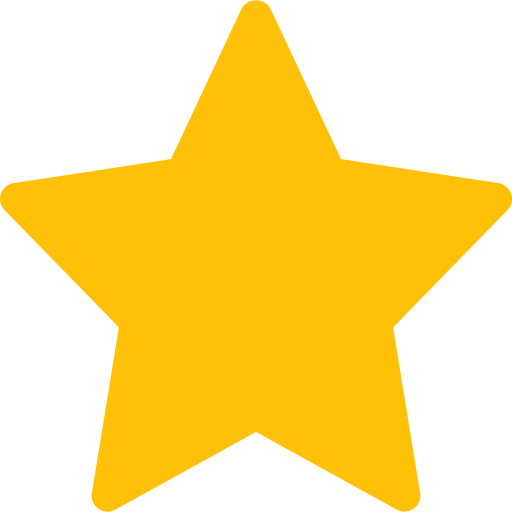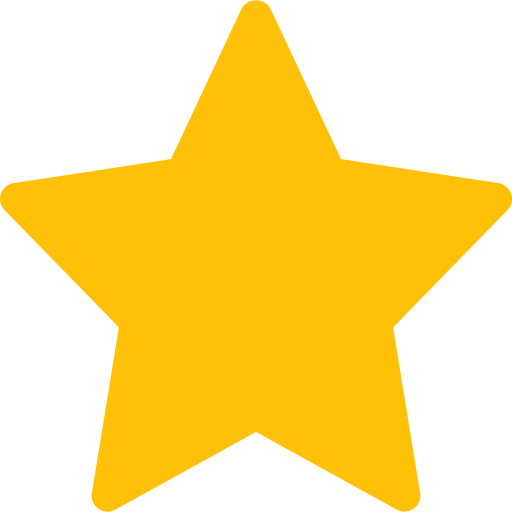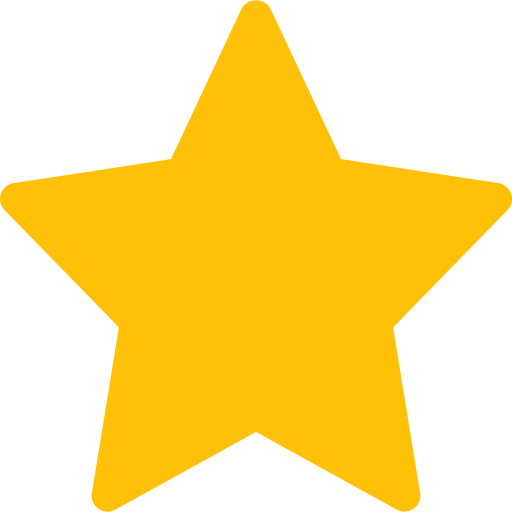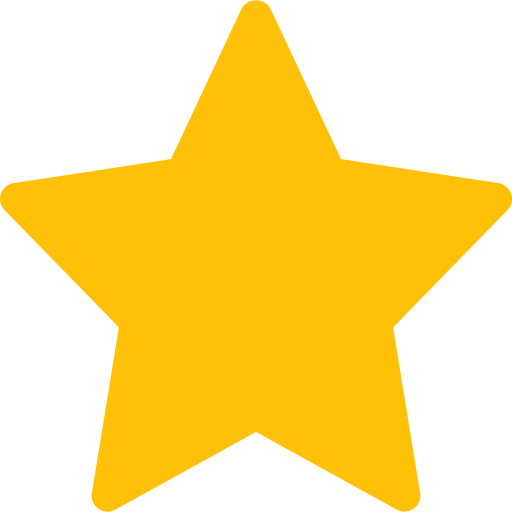 There is some fear in the world of Accounting that as employees we may become obsolete in the future as automation and artificial intelligence becomes more of a significant tool in the workplace. I wrote a post which you can view here, which discusses the reasons that...