Profit Accumulator Review – Can You Make Money With Matched Betting?
What is Profit Accumulator?
Profit Accumulator is a matched betting website, which ranks itself as the number one matched betting site in the UK.
They have been around since 2014, with over 120,000 people signing up to their platform.
Essentially, their main aim is to help you earn consistent profits with betting, and provide easy to understand tutorials on how to complete their matched betting strategies.
What is Matched Betting?
Matched betting is known as various different names:
Matched betting
Back betting
Lay betting
Arb betting
Double betting
It is a unique betting technique which utilises the free betting and incentives provided by bookmakers. Theoretically speaking it is regarded as being almost risk-free due to the fact everything is based on a mathematical equation, rather than a chance of luck.
Effectively, you are taking advantage of the offers provided by the bookies in order to bet on "both sides" of the equation. This means that no matter the result, you will win. But you will place your individual bets with different bookmakers, who will be offering different odds on the individual teams. It is considered by some to be risk-free, but I'm a pretty risk averse guy, and in my view, nothing in this world is risk free.
How Much Can I Earn with Matched Betting?
This obviously depends, and it can vary quite significantly. For example, if you put a lot of time into matched betting, then you're likely to reap better rewards. It is quite common for people to be making £300-£1,000 per month, according to Profit Accumulator, and their forum shows proof of this with many people discussing their earnings.
The main benefit of the method provided by Profit Accumulator is that you do not need to be an expert on sports. This is something which worried me initially, as while I'm a football "fan", I wouldn't say I'm an avid fan, especially when it comes to football outside the top tier sides of the Premiership. Despite this, they provide a whole host of step-by-step videos which allowed me to learn about all the offers in place, and I was able to follow those videos pretty easily.
The statistics from the forum on Profit Accumulator seem to suggest that people earning about £300 a month, are spending about 5 hours a week doing matched betting. That could easily be done for an hour a day after work! That equates to £15 an hour, which isn't to be sniffed at. Do this for a year, and that's an extra £3,600 in your back pocket. The best part is earnings from gambling aren't taxable, so you will take that whole amount to the bank. There are people earning over £1,000 a month extra doing this as well.
Is Matched Betting Legal or a Scam?
Short answer – Matched Betting and the methods used by Profit Accumulator are 100% legal, and not a scam. I don't believe it is likely to replace your day job. But if you're an adult in the UK, it can add a really nice extra to your monthly income.
It is a relatively new concept, and I for one had never heard of it until I stumbled across Profit Accumulator, if I'm being completely honest.
How Much Does Profit Accumulator Cost?
There are a few different options when it comes to signning up on their website. They do offer an initial free trial, which is what I tried at first. You can also pay monthly, or annually. Seeing as I knew it was a good system by the end of my trial, I signed up to the annual account in order to save a little bit of money.
There has recently been a reduction in prices as well due to increase competition in the marketplace, so hopefully those prices don't go up again!
The free trial is a great start in order to get a glimpse into exactly what Profit Accumulator's offer. You will only gain access to two offers, but you can get up to £45 in profit during this trial, so there's not much to lose.
I would definitely recommend giving the free trial a go, and seein ghow you get on. It will let you learn a lot about matched betting and what it means. Plus the profit up to £45 is nothing to shy away from – especially considering you could earn the cost of a few months of membership by applying.
In order to gain full access to the Profit Accumulators system, you must sign up to one of the platinum member options (monthly or annual). It is worth noting that the annual membership will save you £65 overall, compared to paying monthly. It isn't a huge saving, but every little helps. You could easily cover the cost of an annual membership in your first month anyway.
Features of Profit Accumulator
The members are of Profit Accumulator has a large range of tools which help you in your journey to learn about matched betting, and successfully make some monthly profits.
When you first log into your account, you can be quite overwhelmed at the amount on offer, but if you take it one step at a time, I'm sure you'll find it all self explanatory after an hour or so.
This is only going to be overwhelming initially if you have no previous experience with matched betting – However, if you're an experienced matched better, then you're going to feel like you're in heaven with all the tools on offer. It really makes the whole betting experience so much simpler, and quicker.
Here is a breakdown of tools provided by Profit Accumulator:
Odds Matcher
This is one of the key tools within the Profit Accumulator Arsenal (See what I did there? haha). It essentially matches with bookmakers across the UK, and finds all the latest and best free bet options and lay odds on different markets.
This software was developed by Profit Accumulator themselves, and I have to say it worked seamlessly for me, which was surprising. Sometimes these types of software can be really difficult to use and not particularly smooth.
This covers various sports, from football to rugby, to horse racing and American Football.
Effectively, this just takes the hassle and pain of finding these offers and rates yourself. It also allows you to see it all in one spot and compare different deals.
The guides provided within the membership platform will show you how to select the best odds, and help you learn to utilise this tool to its best ability. Once you're familiar, the Odds Matcher will effectively choose a bet for you based on your parameters.
You can filter the outcome quite a bit. For example, I liked to filter by Premier League or Scottish Premier League, as these are the two football leagues I am the most familiar with.
Training Tools
This is the section where you will learn everything you need to know about matched betting, and the system provided by Profit Accumulator. It was a really great hub for myself as a first-time user, and someone who wasn't particularly familiar with matched betting.
If you're already really well educated on matched betting, then this section may not be that helpful. However, it is always a good place to refer back to in order to refresh your mind on the subject.
I think this is one of the key benefits of Profit Accumulator, is that it is so accessible to people like me who aren't well versed in sports betting, other than a bet now and then on the horses when it comes round to the Grand National.
Matched Betting Calculator
This is a pretty simple tool, and instructions are clear on how to use it. Essentially it will show you the bet amount you will need to place in order to guarantee a profit based on certain outcomes.
You just plug in the odds you're getting at the bookmaker, enter whether it is a stake or free bet, and then it is just a case of seeing the required stake in order to make money.
There are various calculators within the system as well, however, they were more specific and complex, and I found no use for them at my level of betting.
Profit Tracking
This is something that I had initially overlooked, but has since become a helpful tool. As an accountant, I'm normally a total slave to the excel spreadsheet. Everything I do in life has a spreadsheet attached to it (almost everything anyway…) – But this helpful profit tracking tool helps to display the total profits since you signed up to Profit Accumulator.
This means that you don't need any experience at all creating fancy excel spreadsheet to track your profits. You simply pop the numbers in, and it tracks it for you.
ACCA Catcher
Accumulators are what most my betting experience had involved up to this point, so it was interesting to see them included.
The ACCA catcher tool has the purpose of increasing your profits by taking advantage of accumulator offers.
These are apparently only really used by experienced matched betters – however Profit Accumulator really makes it quite simple to see how it all works. I'm sure you won't have any troubles grasping how the whole system works, and you'll be able to take advantage of the extra earnings.
Match Catcher
 This tool is focussed around horse racing, which is something I know absolutely nothing about. My horse race betting technique is to pick the horse with the name I like the most.
This is the tool for you if you're looking to bet on horses. Especially during peak times of the year, like around the Grand National, as I've seen that bookmakers will have a tonne of different offers available around these times. There is a great opportunity to make some big money!
Profit Accumulator Offers
There are plenty of offers available as well. If you go to the Profit Accumulator's homepage and click on the offers tab you can see them all. This includes signup bonuses, casinos, bingo and more!
These offers will allow you to further your gains once you have utilised all the current match betting sign-up offers. Which means that you're not limited to the sign-up offers alone, and can continue to make endless amounts via Profit Accumulator.
Effectively, the Profit Accumulator offers are where you will make the majority of your money.  You can only use the sign-up offers once, so you will soon move onto these reload offers in order to increase your balances.
These reload offers are updated each week, so make sure you return once logged into the forum in order to see what the latest updates are.
Experience with Customer Service
It is all pretty standard here – they offer telephone and email support. You can also message them directly on Facebook if you prefer social media communication.
The standard hours for contacting their customer service is 9am to 5pm during the week, and 10am to 4pm on the weekends.
My experience so far with the customer service has been pretty good. I've had a few questions before I fully jumped into the full membership, and they were very quick via the Facebook chat to answer any of the queries I had.
The support staff are all incredibly experienced and knowledgeable from my personal experience so far, and they know what they're talking about when it comes to matched betting.
In addition to the standard locations of customer support, you can also try looking at the official forum, which you can access to with your membership. Here you will be able to ask queries to other individuals using the same platform as you. I was able to obtain help from people who were far more experienced than I was, and some simple advice from them allowed me to significantly increase my monthly earnings.
Everyone on the forum is incredibly friendly and helpful – they've really built a great little community. There was plenty of banter about betting and jokes flying around. It wasn't all serious, which I can find as an issue in some forums.
Final Thoughts
Profit Accumulator was my first experience when it comes to matched betting, so I currently don't have much to compare it to – However, my first experience was an incredibly positive one. There is a huge range of tools that they provide to help a complete beginner like me get started quickly in the world of matched betting.
The addition of a forum to combine like minded individuals aiming for the same goal was a game changer for me. I don't think my experience would have been as positive without it. There is a huge amount of knowledge and experience within that forum, and they're more than happy to share it with others.
There are people on the forum earning over £1,000 per month with consistent and regular matched betting. 
I think the key here is that you need to dedicate a reasonable amount of time in order to reach these goals, but it is definitely possible, and I would highly recommend trying out the Profit Accumulator Free Trial.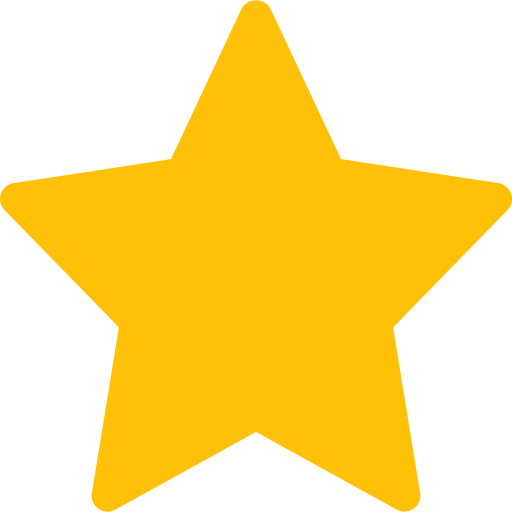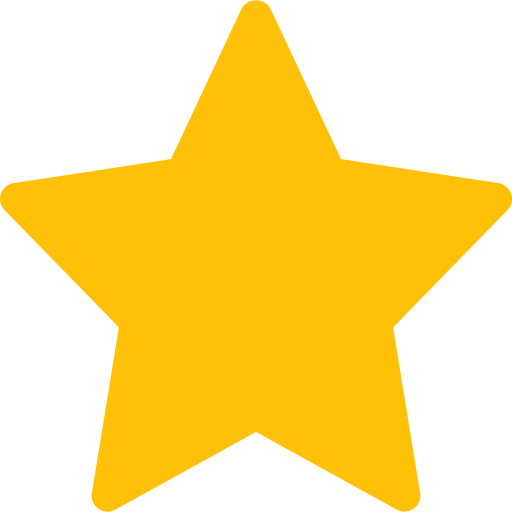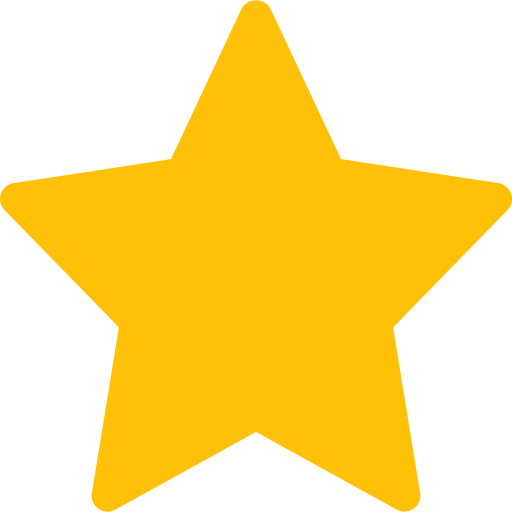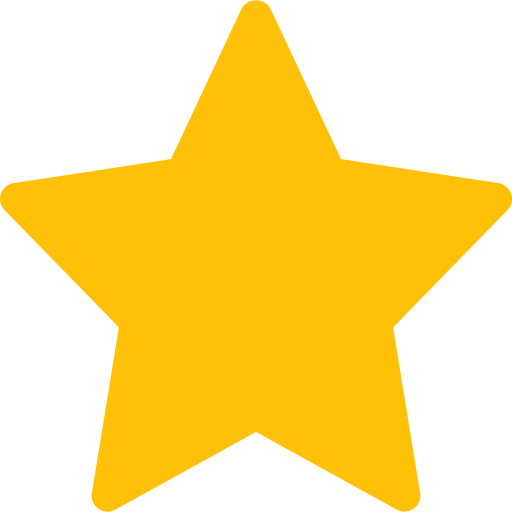 There is some fear in the world of Accounting that as employees we may become obsolete in the future as automation and artificial intelligence becomes more of a significant tool in the workplace. I wrote a post which you can view here, which discusses the reasons that...