Monzo Review: Does It Beat Revolut?
Monzo is yet another modern day banking option, which has caused significant changes in banking in recent years.
I wanted to have a look at some competitors on the marketplace, so I got myself a Monzo account and did some in-depth digging into what it is like to own a Monzo account.
I'm going to take screenshots of the app and the process of signing up and share every step of the way with you.
What is Monzo?
Monzo is a relatively new bank in the grand scheme of things, and their focus is on the digital and mobile-only world of banking.
Similar to Starling, there is no need to go to a local branch of the bank in order to ask questions or set up your bank account. These types of banks take the view that there is no more need to go into a bank branch, and everything can be resolved in an online format.
Monzo was founded in 2015 by Tom Blomfied, Jonas Huckstein, Jason Bates, Paul Rippon & Gary Dolman, who funnily enough, all worked for Starling Bank. So, you could say that Monzo is a direct competitor to Starling Bank. I'll probably compare these directly in another post – Starling Bank Vs Monzo!
Monzo was funded via crowd-funding, just to add to their modern day repetoire. They actually hold quite an impressive record in that they managed to have the quickest crowd-funding campaign in history, racking up a whopping £1,000,000 in 96 seconds.
Throughout this post, I am going to give a good overview of everything related to Monzo, so you should finish this  post feeling informed on whether or not Monzo is for you.
Monzo have grown strength to strength, and are currently valued as £2 billion – so we shall see where the future takes them, but they're definitely looking strong currently.
We're focused on solving problems, rather than selling financial products. We want to make the world a better place and change people's lives through Monzo.
Features of Monzo
Monzo isn't completely revolutionary. A lot of the features they provide are ones you would expect from a typical bank, however, it is in the way they supply these features that really makes them unique. Everything is done from the palm of your hand, via your mobile phone. Everything is controlled through the Monzo app which you can access through the app store.
I must admit, having no physical bank branches does make life easier. Maybe I'm just lazy, but having to cash a cheque is such a pain that I do appreciate being able to skip over.
Another key benefit over my regular bank account is Monzo's budgeting features. You can see in-depth information on your spending, and filter your income into different buckets.
Spending Report
Monzo will provide a monthly spending report which you can use as a summary for everything which has gone on that month in your spending habits. These spending habits are split into lots of categories:
Transport
Bills
Finances
Food
Entertainment
Holidays
etc
You can also produce a budget in which you arrange how much money you wish to spend in each category. I found this very helpful, as I am terrible for overspending in certain areas – especially food! I love my food!
How Do I Apply for a Monzo Bank Account?
Setting yourself up with a Monzo Bank Account is a relatively simple process. I would say it is comparable in required steps to the Starling Bank setup that I reviewed.
The requirements are that you must be a UK Resident, and over the age of 16 in order to set up your account.
In order to start the process of signing up to a Monzo account, click this link. It will take you to the Monzo website to begin the sign up process. After that, download the Monzo app from your relevant app store.
If you followed the link above, you will be asked to input your mobile number, which will send you a direct link to install the Monzo app.
Once the app is fully installed on your mobile device, you will be asked to fill in some details for your account. The steps involved in this process are as follows:
Enter your email address
Confirm your email address by clicking the link in the confirmation email you will receive
Enter your name & date of birth
Enter your UK home address
Confirm the phone number to be associated with your Monzo Bank Account
Enter the delivery address you wish your debit card to be sent to
Choose your pin number
Once these steps are complete, the only thing left to do is to verify your identity to Monzo. As with most sign up processes, photographic ID is required. This is obviously a required safety measure with Monzo require, however, all data is securely stored.
You will need to upload a photo or scanned copy  of your passport or driving license. Then another thing which I've found to be a theme across these online banking platforms, you need to record a short video of yourself so that they can prove you are the owner of the identification. It is all pretty simple and straight forward.
The remainder of the sign-up process involves selecting some specific options for your account.
You will decide how much you wish your overdraft to be, or whether you wish to turn it off. There is a free buffer on your overdraft of £20 – however, there is a daily fee of 50p once you breache this buffer. Those costs are capped at £15.50. The overdraft limit is also capped at £1,000. This effectively means a maximum rate of 1.55%
It is quite easy to sign up for an overdraft here, which was surprising. I would have though some element of credit checks would go into place prior to allowing anyone to access this feature. I do understand that it is a pretty low overdraft limit though.
Once this is all said and done, you will have access to your brand new Monzo Account! Congrats!
Once you're comfortable with the layout of the app, you can easily move all your direct debits over from your other bank accounts to your Monzo account using the Current Account Switch Service within the app. In addition, they can notify your employer of the new bank account, and to let them know to direct your salary payments to your Monzo account.
Is Monzo Safe to Use?
As Monzo is a regulated bank, there are many rules and regulations they need to strive to in order to make sure that Monzo users' money and data is completely safe.
The money you keep within your Monzo account is bound and protected by the Financial Services Compensation Scheme. I've spoken about this before, but it essentially means any amount up to £85,000 is fully protected in the event that Monzo ceases to exist (or £170,000 for a joint bank account).
Monzo is also regulated by the FCA, so in terms of regulatory protection, they must protect you in the exact same way that a conventional bank would have to.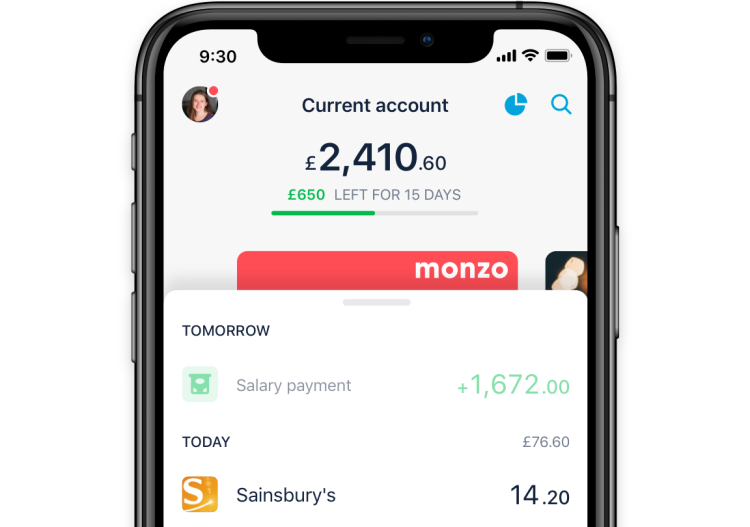 What are Monzo's Fees?
This is arguably one of the most important factors for me on whether one of these non-conventional banks sinks or swims. It is all well and good trying to be futuristic and bringing new features forward. But, if your fees are way higher than a conventional bank, there is no point in using it.
So, you may be asking, what are the fees associated with a Monzo account?
I've already covered the fees related to an Overdraft.
It is free to spend money when you are abroad, and you can even withdraw up to £200 a month abroad completely free. Once you go above that £200 balance, you will be charged a 3% fee.
However, other than that, Monzo is pretty much entirely free to use!
Pros & Cons of Monzo
PROS
Simple to Use
Monzo is probably one of the most simple of these similar futuristic banks I have used. The setup process was very seamless, and I do like some of the budgeting features of the app. If you're someone who struggles when it comes to spending too much money, then I think Monzo is 100% the bank for you. It was a significant improvement compared to my conventional Barclays account as well.
Turn off Certain Transactions
You are able to block certain transactions such as gambling payments – So, if you struggle with spending your paycheque on the horses rather than your dinner, this will help!
Monzo Energy Suppliers
Monzo has partnered with energy suppliers – OVO Energy and Octopus Energy.
oth of these companies offer renewable energy sources and have been named energy supplier of the year by uSwitch.
You can find this within the help tab, or periodically you may receive a pop up advertising it.
Refer a Friend
Monzo has this scheme in place called "The Golden Ticket". Basically, it allows you to refer friends to sign up for a Monzo account, and both parties will receive £5 for the privilege. They will actually need to use the card though in order for the referral process to work and for you to receive your £5. However, it is a great little system!
CONS
Overdraft Ease
I think the only "Con" I came across was the ease at which you can access the overdraft system. Bearing in mind anyone above 16 can sign up for a Monzo account, there could potentially be some risks here.
Admittedly, the fees aren't huge and the limit is pretty small, but it really doesn't teach good budgeting practices to those less controlled with their money.
Imagine this scenario, your 16 year old teenager learns to forever be in their overdraft because their Monzo card allowed such easy access.
I remember my first year of Uni when my mates got access to their first overdraft, and some of them proceeded to live in this overdraft for their entire time at University. Trust me, you don't want to be in that scenario.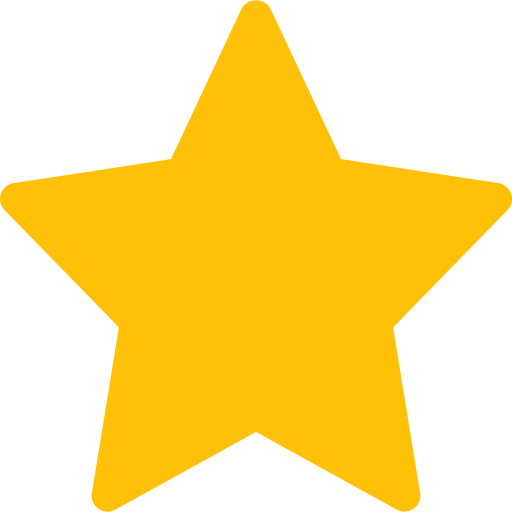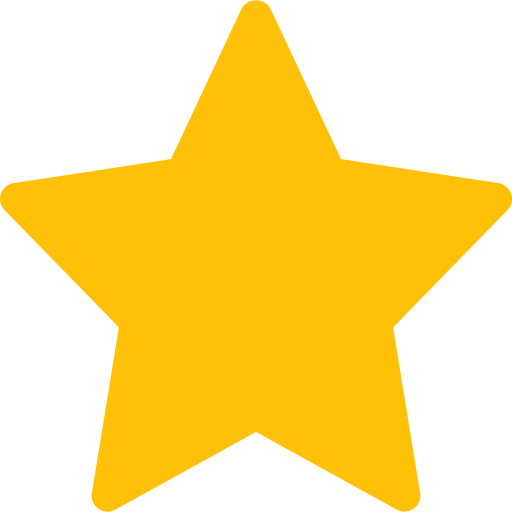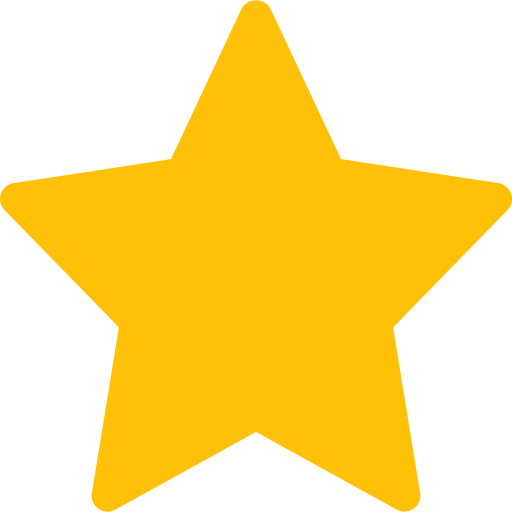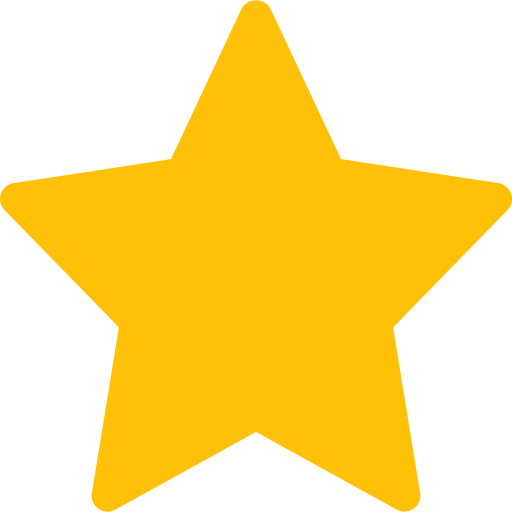 I think overall, Monzo is a great option. It competes with Revolut & Starling Bank quite well.
I would say Revolut is more benefitial for travellers, and then Starling & Monzo sit side by side. I would read both of my reviews, and then decide which current account may be the best fit for you.
It is important to note that none of these options are bad – in fact, they're all very good. However, the best one for you will depend on your specific circumstances.
There is some fear in the world of Accounting that as employees we may become obsolete in the future as automation and artificial intelligence becomes more of a significant tool in the workplace. I wrote a post which you can view here, which discusses the reasons that...